How Often Do You Lube Your Chain?
---
Well not having a scottoiler (other makes available lol!) fitted I will be lubing my chain manually on this bike so wondered how often it will need doing. I'm guessing possibly every 2-300 miles so what do you all think? also I would be interested which chain lube is used as I will be trying 'Muc Off' Endurance dual sport chain lube from my dealer as it is a new formula that's just come out and ive blagged a free can of it to try out!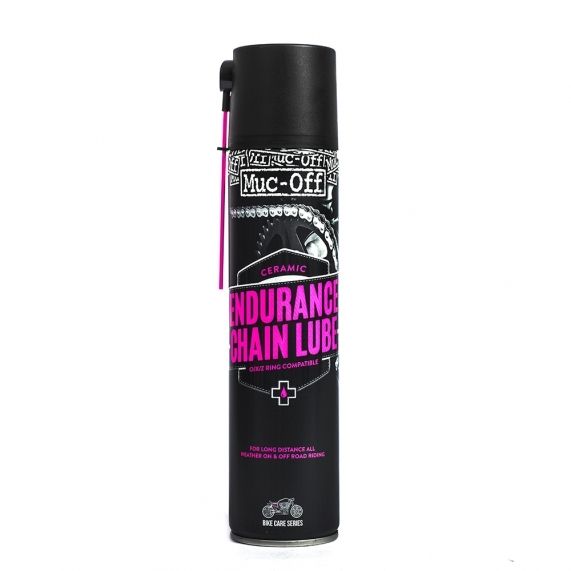 I started using Wurth chain lube on a recommendation on this forum. It's very good as if you apply it after a ride it hardly flings at all.

I tend to do it every 250 miles-ish if I'm using the bike intermittently. Wipe the chain with a paraffin-soaked rag to get any muck off it and then apply the lube sparingly. I also do it if I've washed the bike or ridden it through severe rain.

If I'm away on a tour it depends on the weather, the terrain and my mileage. The rain and/or dust can make it quite dry and filthy so I take a look most evenings (or the morning if I was knackered the night before) and lube accordingly. I keep a rag to get the crud off in a plastic freezer bag.

Probably over-the-top as modern chains are pretty good.




Member
Join Date: Feb 2016
Posts: 30
I use my bike daily between 110 - 260 miles - clean and lube the chain every other weekend, so on avg probably every 1,000-1,200 miles.
Thanks for the info, quite a bit of differences there but I guess its just about keeping an eye on the chain to see if it needs doing!
Senior Member
Join Date: Jul 2015
Location: Ontario, Canada
Posts: 287
Depends on how much you ride. Maybe once a month and if I rode in the rain or not.
Senior Member
Join Date: Mar 2016
Posts: 219
lol I guess I may be over analysing this issue!
Quote:
When it looks filthy. Clean it and then a spray wax.
Very nice and clean! how often do you do this stephenat? and what wax do you use.
I think the problem I have is that on my ktm I clean and lube the chain after every ride as its either bone dry or covered in mud! and you don't want anything sticking to it, so coming onto road bikes with some light off road thrown in I'm unsure of what and how much lube to use!!!! and how often! but judging by some of the comments so far its not as often as I thought...
Junior Member
Join Date: Mar 2016
Posts: 26
All the time when I`m riding, I have a Pro-oiler installed, which lubes the chain in correspondence with my speed, via GPS.
---
Allroadtoad

2016 CRF1000 Africa Twin-DCT
Similar Threads
Thread
Thread Starter
Forum
Replies
Last Post
Chain Oilers?

Juha

Parts and Accessories

31

05-30-2016

04:55 PM
Posting Rules

You may post new threads

You may post replies

You may not post attachments

You may not edit your posts

---

HTML code is Off

---