Been there, done that, a few times.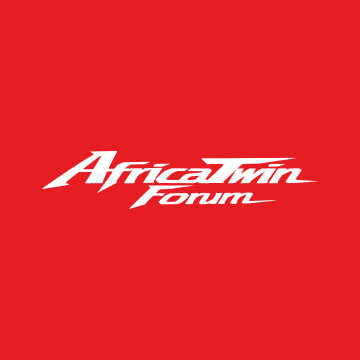 ROPL (Rolling On the Pavement Laughing) ALWAYS make sure the side stand is all the way down BEFORE trying to get off the bike, my words of wisdom for the day. Otherwise you'll be picking her up like I had to in my work parking lot.. What a great way to start the day

www.africatwinforum.com
When these heavy bikes start to go down in the slick, they seem to speed up and slam you to the ground. I wish I knew the secret myself. Go slow, you spin, go fast you wreck, drag your feet, pull a muscle trying to hold it up.
Very soon after I got mine while it was bare with street tires. It slipped out from under me in the wet grass and the fan made a 2" crack in the front side fairing. It happened so quick and knocked the wind out of me. Later, with that all fixed and added crash bars and much better tires. I still put it down in very similar conditions, leaves over slimy mud. In a flash, on the ground and mildy injured with a light sprain and knot on the back of my head. Bike and bars just ate it up with no damage that time. I have dropped it a few times along the way also, one she starts to lay over its hard to stop.
Wishing you a speedy recovery.