Discussion Starter
·
#1
·
Hey all, just checking in from Northern Arizona. I bought my Red manual bike a couple of weeks ago and have been out enjoying it before summer ends.
Stopped by my buddy's house to show off on the way home from the dealership. I have him talked into buying a used KTM 990 so I have someone to ride with. He's going to the bank today, with any luck we'll be riding by the weekend.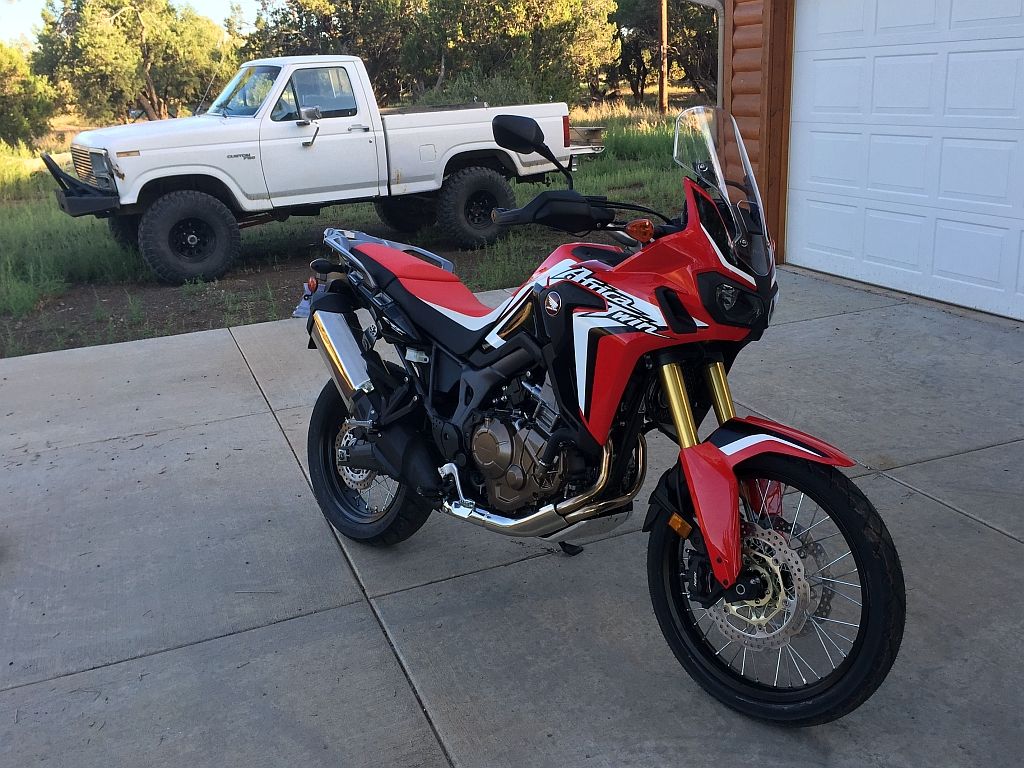 Another friend of mine stopped by a few days after I bought it and insisted we go out and ride. I followed him around as he lead the way on a quad. We did about 30 miles of dirt road and lots of deep loose cinders. The stock tires really impressed me overall but were a little spooky in deep cinder. Here we are just out of the Cinder Hills OHV park: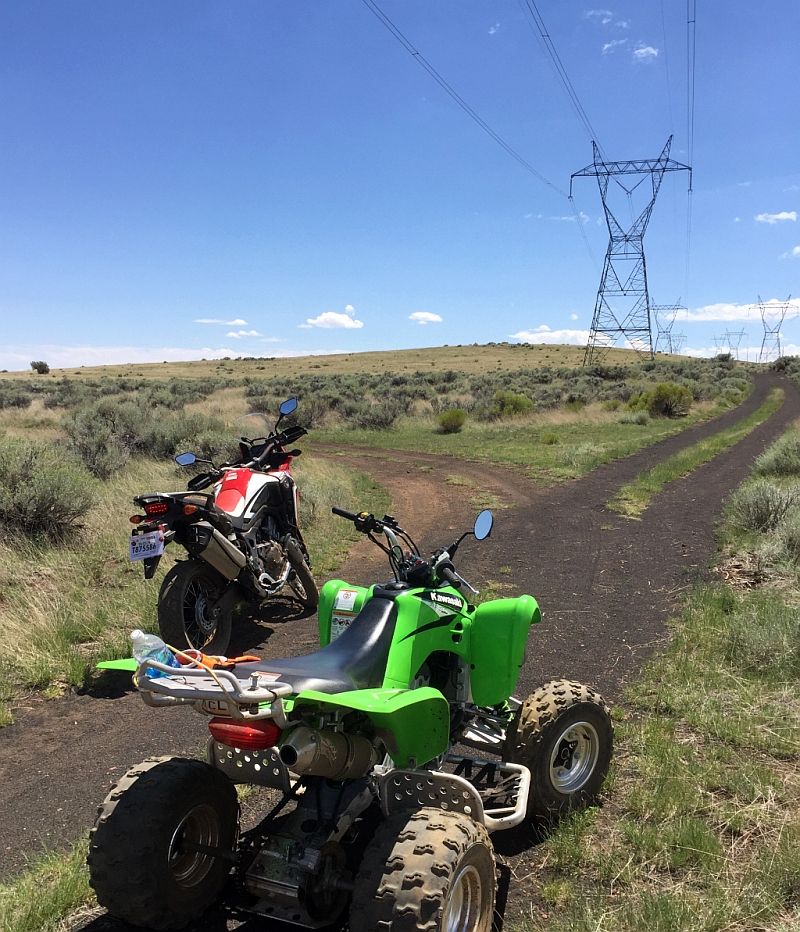 After two weeks of riding on and off road around home I hit my 600 miles and time for an oil change just in time to head into Labor Day weekend. My wife had a horse endurance event at the North Rim of the Grand Canyon and my brother coincidentally was camping there with his buddies. This gave me a great reason to make the 180 mile trip to visit them all.
Headed out Friday morning from Flag: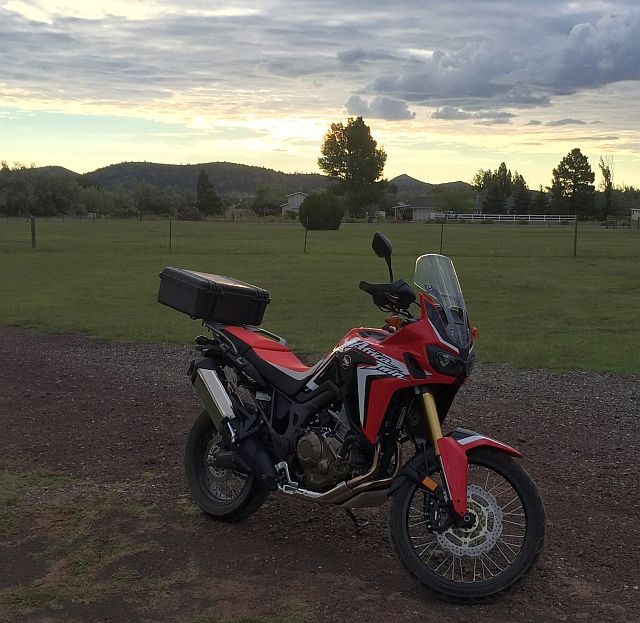 And a shot on the way out of town. If you aren't familiar with Northern AZ, it is lots of woods and mountains. This shot is maybe 10 miles from home on my way out when I realized I needed to pull over and send a text while I still had cell service.
Here are a couple pics near the Vermillion Cliffs as I am getting closer to the canyon. I stopped about 2 hours into the ride to eat a sandwich and shake out my right arm. There is something about the riding position that is putting it to sleep. I need to figure that out, I haven't had that issue with any other bike I've owned.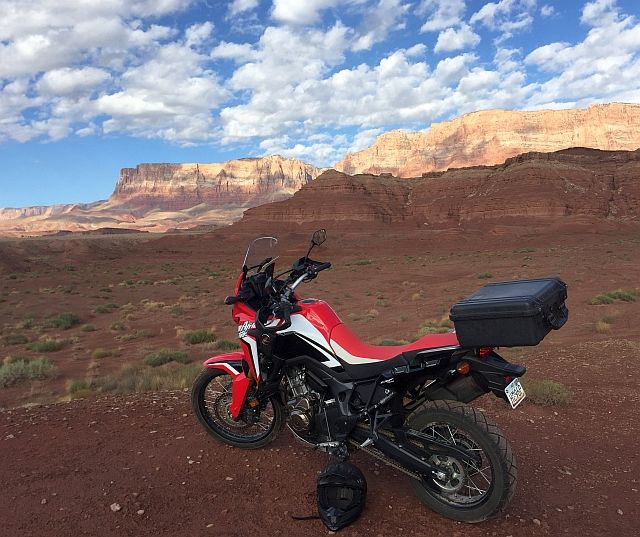 I finally made it to horse camp. She was out in the woods just North of the North Rim park entrance. Many of the husbands in camp are dirt bike riders and were interested in the new Africa Twin.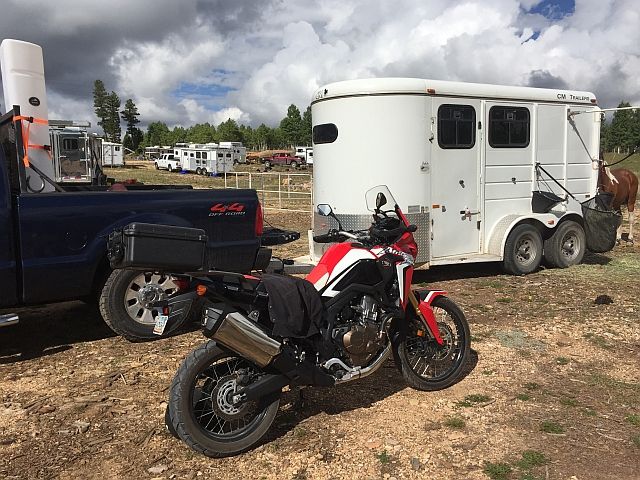 Then about 15 miles of pretty well maintained dirt to my brother's camp site to check in. Check out the view from his location, it is Locust Point for those that know the Canyon.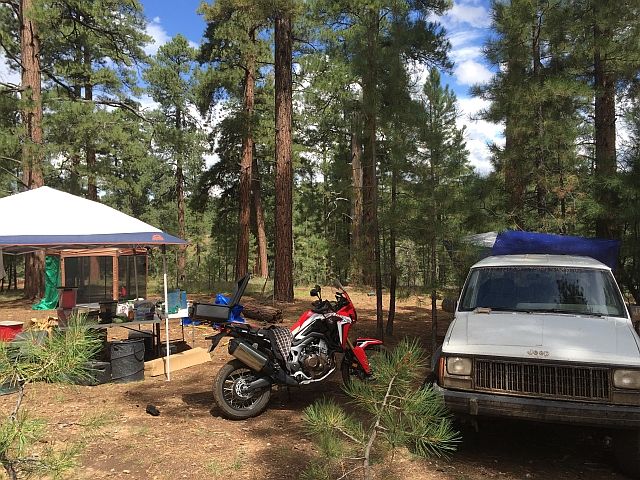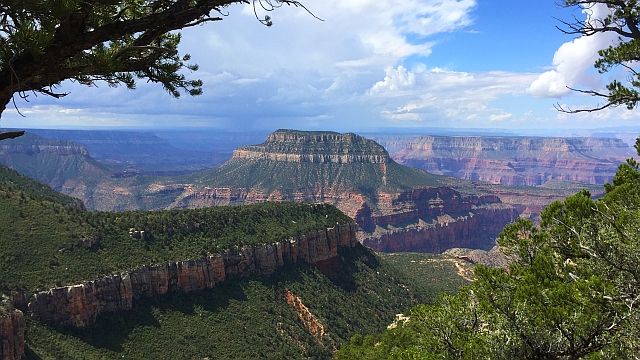 I rode my wife out to Fire Point. She wanted a ride on the new bike and was interested in how it would be 2-up on dirt. She wore her horse helmet! Looked funny, I guess Santa needs to bring her a proper motorcycle helmet. Here is the view from Fire Point and a pic she took of me with the bike: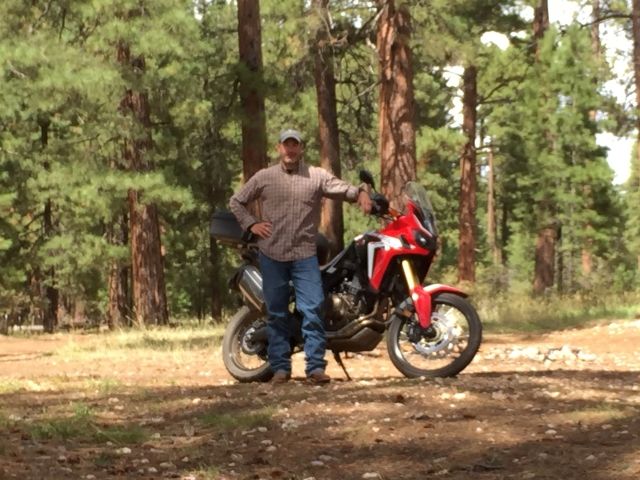 Sunset at the Canyon:
On the way out Saturday morning I left camp and headed deeper into the National Park. The well maintained National Forest roads degraded into rough trails maintained by the National Park Service. I rode the Point Sublime trail and it was an adventure. Lots of loose washboard climbs with multiple hairpin switch backs. Tons of huge deep mud puddles completely blocking the trail. The bike did amazing, especially with the tires I have but I'll be honest, the fun factor wore off quick. Maybe I'm a wimp but I was out alone with no cell service, 30 miles deep on a trail that at times was at my personal limit of experience. I rode for 2 hours without seeing another vehicle and started thinking about what would happen if I broke my leg out there. I need better gear and supplies to feel more confident. And, 2 hours of intense focused riding is fatiguing for me. I couldn't enjoy the scenery on much of the trail because I was so focused on staying upright. That said, I don't regret any of it, it was a great learning experience and I have more confidence in the bike for sure.
Before this weekend was over I ended up logging 999 miles (no ****, I thought about riding a circle in my yard to get to 1000!). Of that, I would say about 200-220ish were pure dirt. I love this bike and can't wait to find my next adventure.