Discussion Starter
·
#1
·
I have been making my own luggage racks for each of my bikes to accept my Givi trunk. I'm a machinists so being able to do such a mod is just right down my alley.
For the AT I chose 3/8 alum. plate 12 1/2" X 12 1/2" X 3/8". The plate shown is larger but this would be the dimension needed to complete this project. Cost was $20.00
I'm using a Givi universal trunk mount that I stole off the wee strom before I sold it.
The material with the grid marked out. Holes are 1.415" apart laterally then the next row is between the upper and they are .708" down.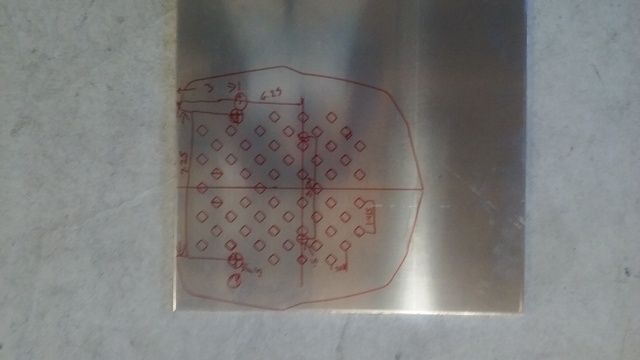 Trimmed off the excess and now the setup.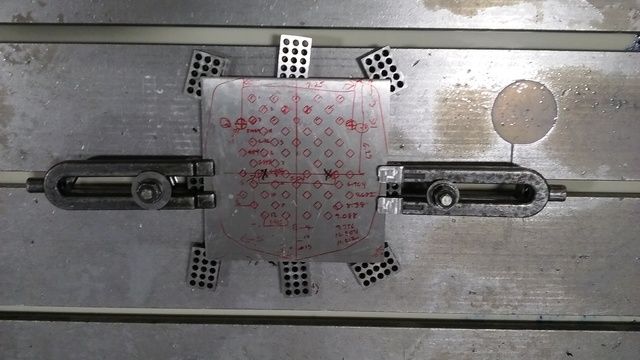 Probe X, Y, Z
Drilling done, did not take a pic though.
Tapping 3/8"-16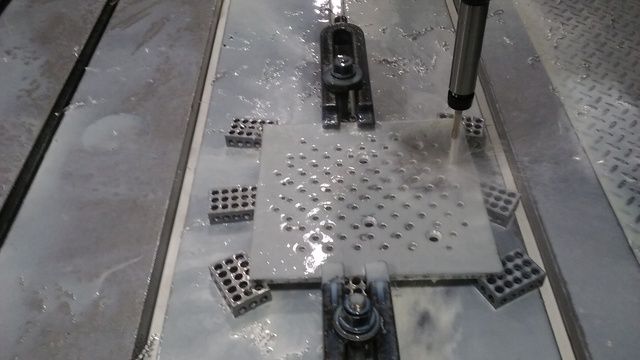 All done cept I used too small of a counter sink for the AT rear rack mount holes to accept a 1/2"-13 flat head SS fastener.