There's been lots of chatter about potentially breaking the welds on the support frame for the windscreen with extra hardware like GPS units when riding in rough terrain.
I honestly haven't had an issue with forestry roads and rough side roads but having seen a few pictures of broken welds I thought this was a good solution.
A Swedish company - NCCR makes a support bracket that attaches below the gauge cluster and firms things up. Looks like a simple but effective design, so I thought I'd give it a try. Can't hurt right? :nerd: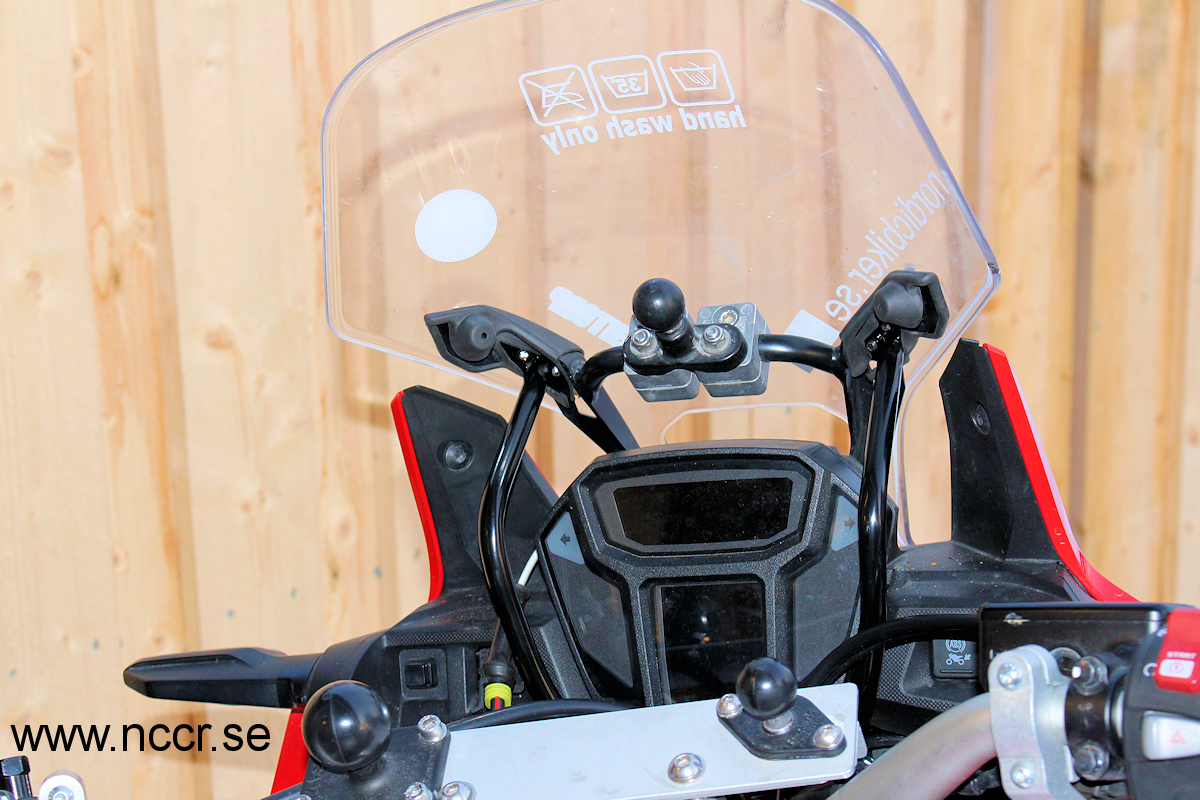 http://ebutik.nccr.se/nccr-hard-parts/africa-twin-forstarkning-kapglas-hallare
Similar to offerings by a private individual through the Facebook group and the one by
Camel Adv
parts.