I left Spokane this morning on highway 2 headed for Wilbur. From there I would head north to the Columbia and cross via one of those 10 vehicle car ferrys. All was going great until I was about to leave Wilbur. An ambulance went speeding past as I was about to leave. Two riders on BMW's pulled up and commented that the ambulance was probably for that guy just ten miles up the road who was lying on the ground with several people attempting to render aid. I chatted with these two guys for a few minutes and they said they likely would have hit the guard rail as well had they been going in the same direction the downed rider did. They were heading south and when the road leaves the columbia river there are some pretty gnarly switchbacks that quickly gain 1,000 feet. Well after the final one the road simply goes straight South, literally, to highway 2.
I have ridden this road in the south bound direction but not the north way like I did today and that unlucky rider did. You are cruising along at the speed limit when you come over a rise and are suddenly presented with a near 90 degree corner. I don't remember seeing a yellow diamond sign suggesting a lower than the speed limit speed and had there not been cops and an ambulance there I don't know if I would have made the corner or not. I spoke with the officer about the rider who went down and he said he didn't make it. He mentioned it was a really bad corner and I assume he has been there before for bike accidents. A news report said the rider was a 75 year old male from Post Falls, Idaho.
While that tempered my spirits, I did get to be first in line at the Ferry and begin the drive up 21 to Republic, Washington. This has always been a favorite drive of mine but this is the first time I would ride a bike on it. About halfway from the river to Republic I made a right turn and headed to Cody Lake. Due to the late start, ferry delay and the fact that this was my first foray off the pavement on an AT, I decided to skip Cody Butte Lookout (old forest fire lookout tower) and head to the lake. The road was really pretty good and only one uphill section where the gravel had washed away and I had to dog paddle through silt did I start to break a sweat. Shortly thereafter I came over a bit of a rise and there was a huge brown-phase black bear on the road in front of me. When off roading, especially alone, I always creep along at 15 mph and the bear simply did not hear me. Finally he must have heard the bike or the wheels rolling over the gravel because he **** near jumped five feet in the air and quickly disappeared into the forest. I had a camera and pepper spray in my top case but decided to just press on. As I descended down toward 21 mile road and highway 21 to get to Republic I passed another bear but it could have been the same one.
I stopped in Republic for lousy Mexican food that vacated my body pretty quickly. Then again it may have been the jumbo ice cream cone I had at Kettle Falls. Soon I was to Colville and only about 60 miles from Spokane. The weather started to cool off just a bit but overall I had an awesome day on the AT.
My condolences to the fallen rider and his family. Ride safe everyone.
The corner just after the ambulance left. I talked to the deputy on the right side of the image.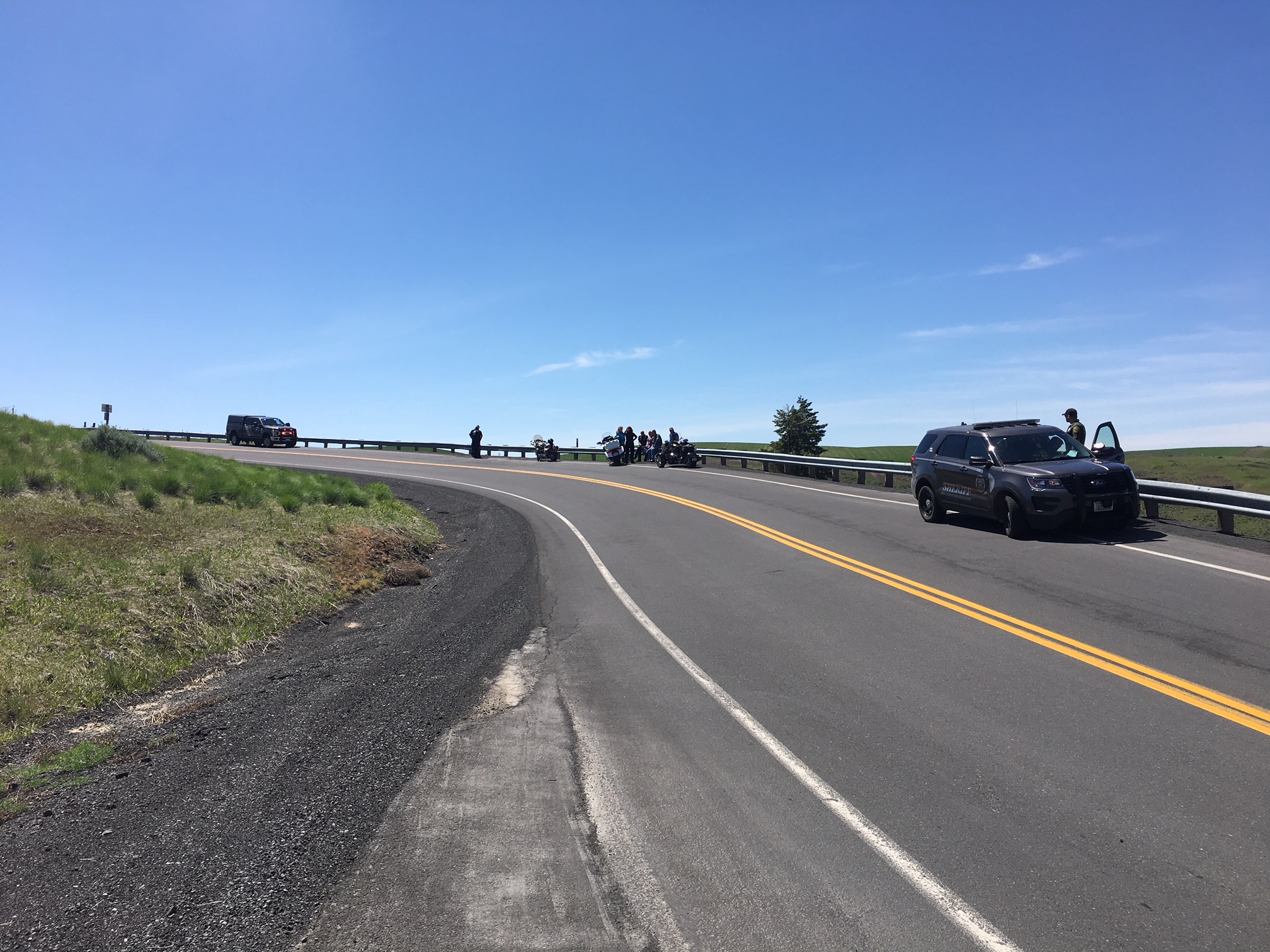 Waiting to board the Ferry.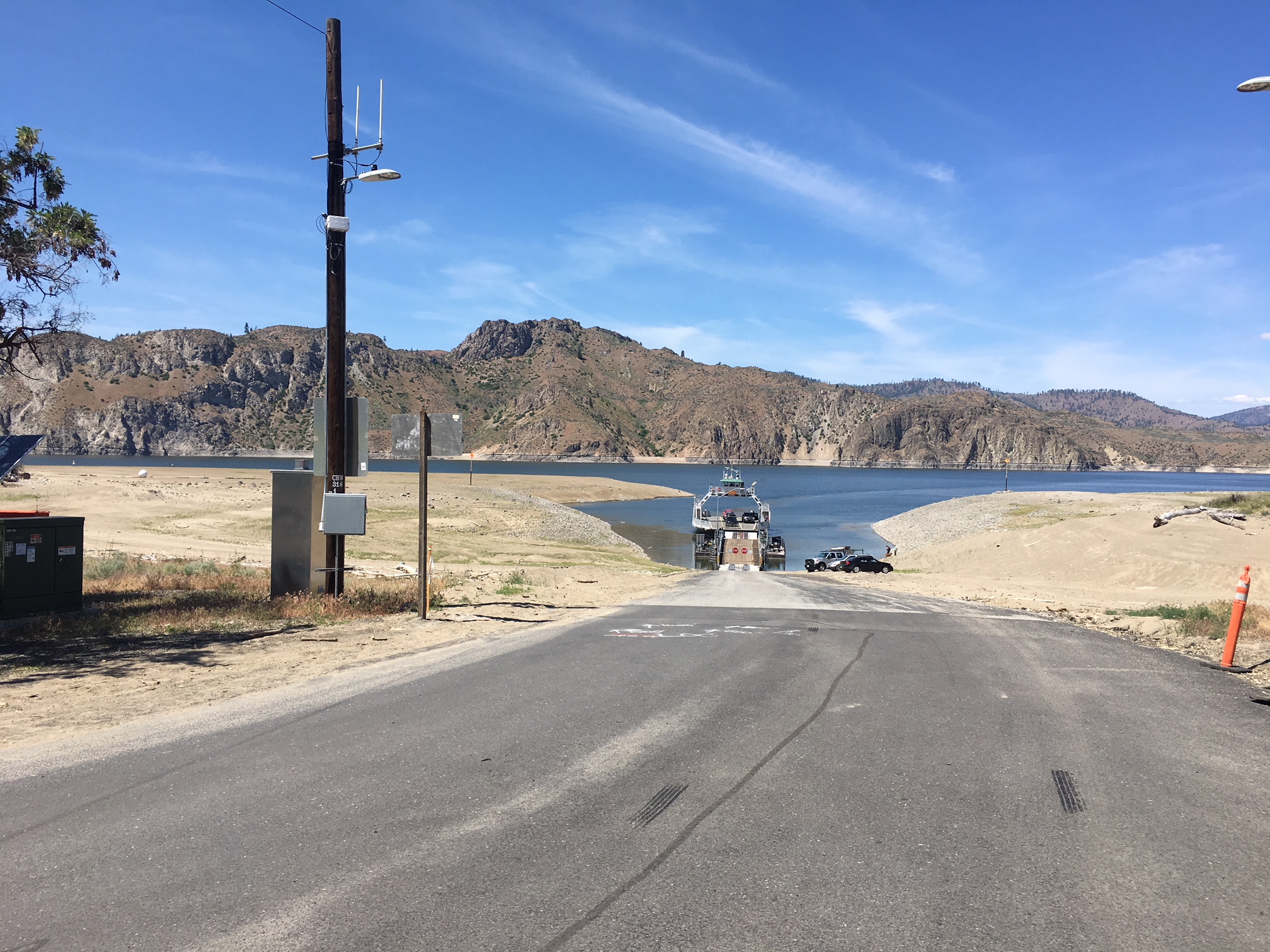 Crossing the Columbia River.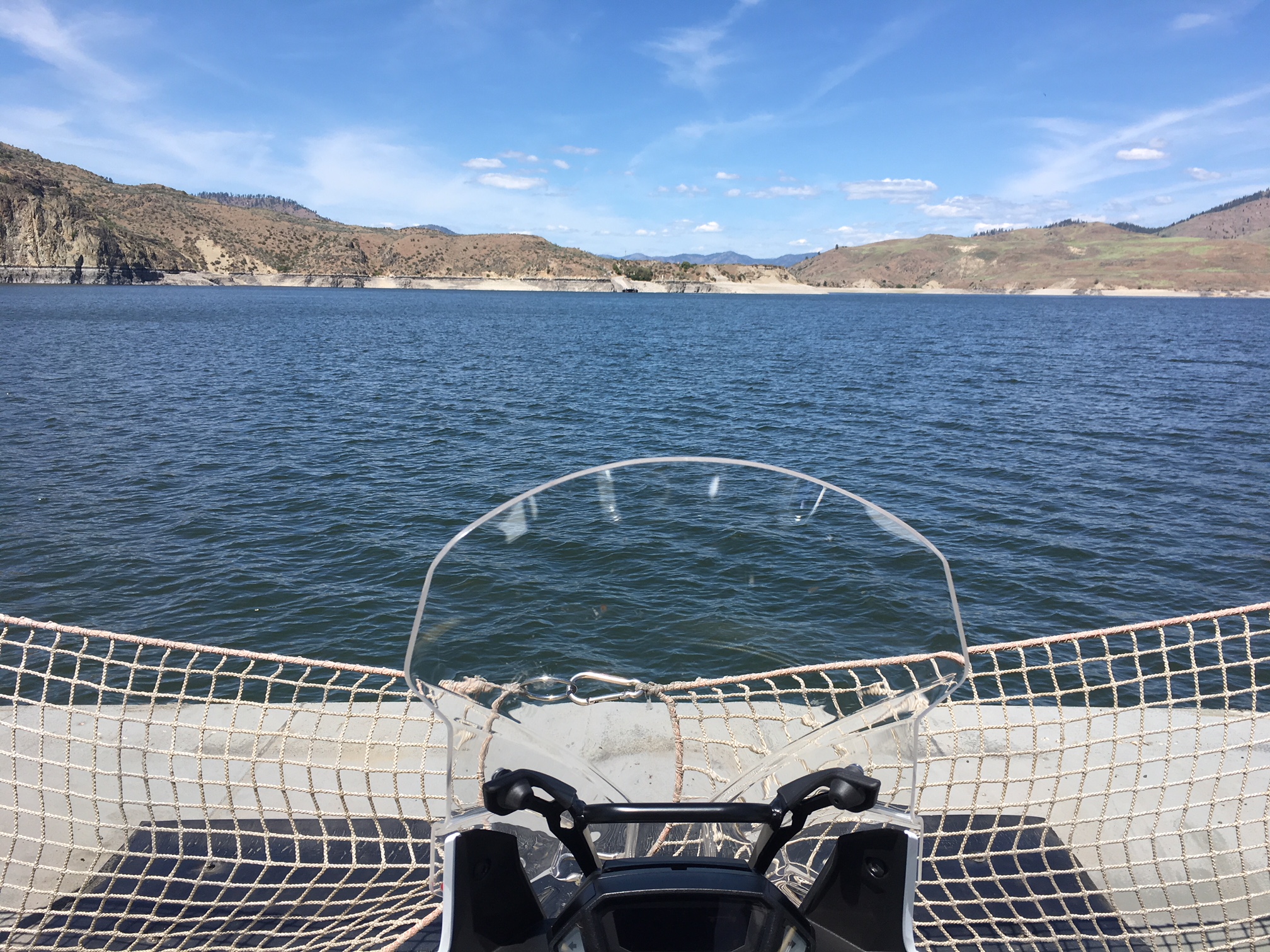 About to unload and head towards Republic.
At Cody Lake.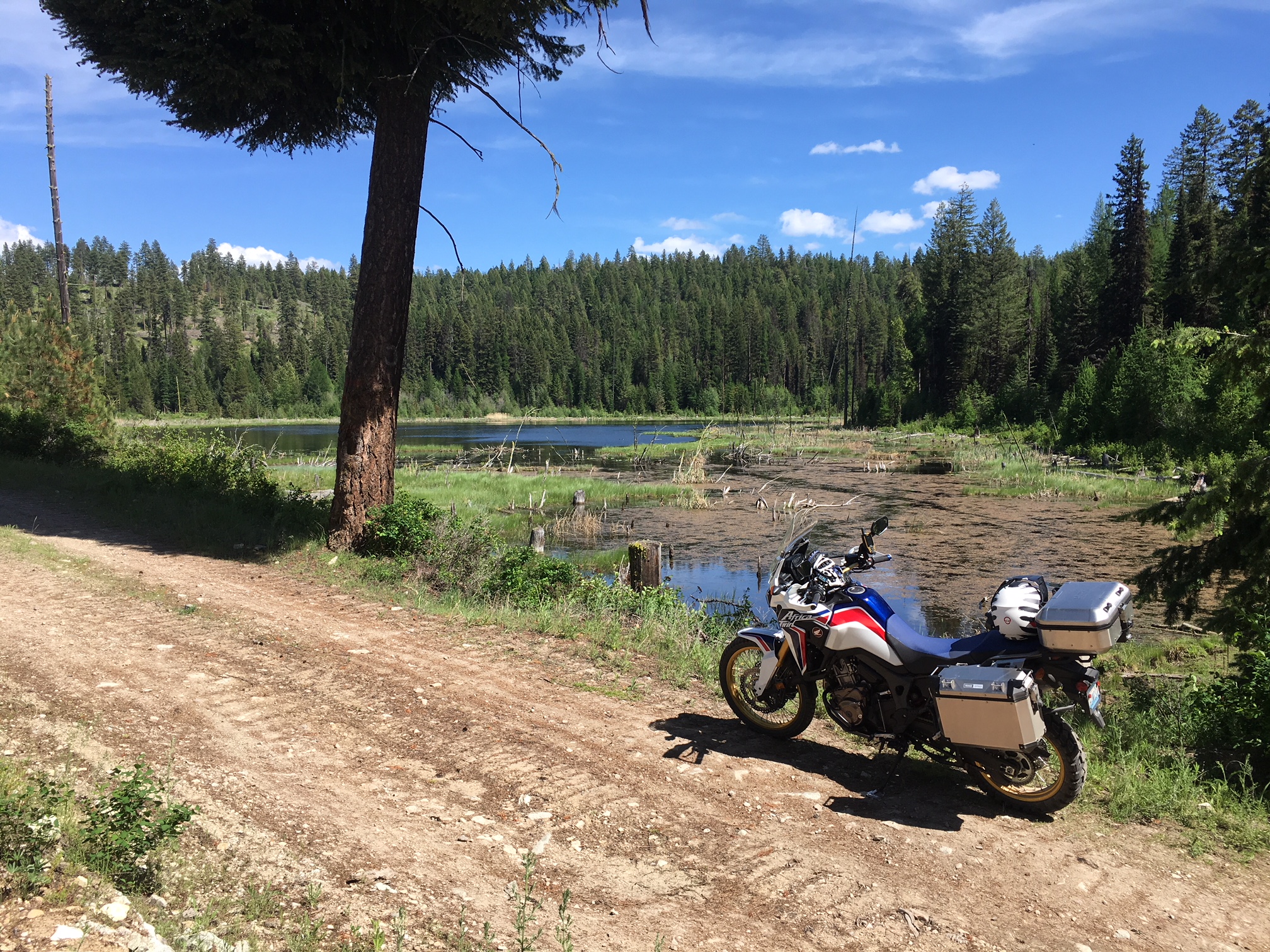 A second shot.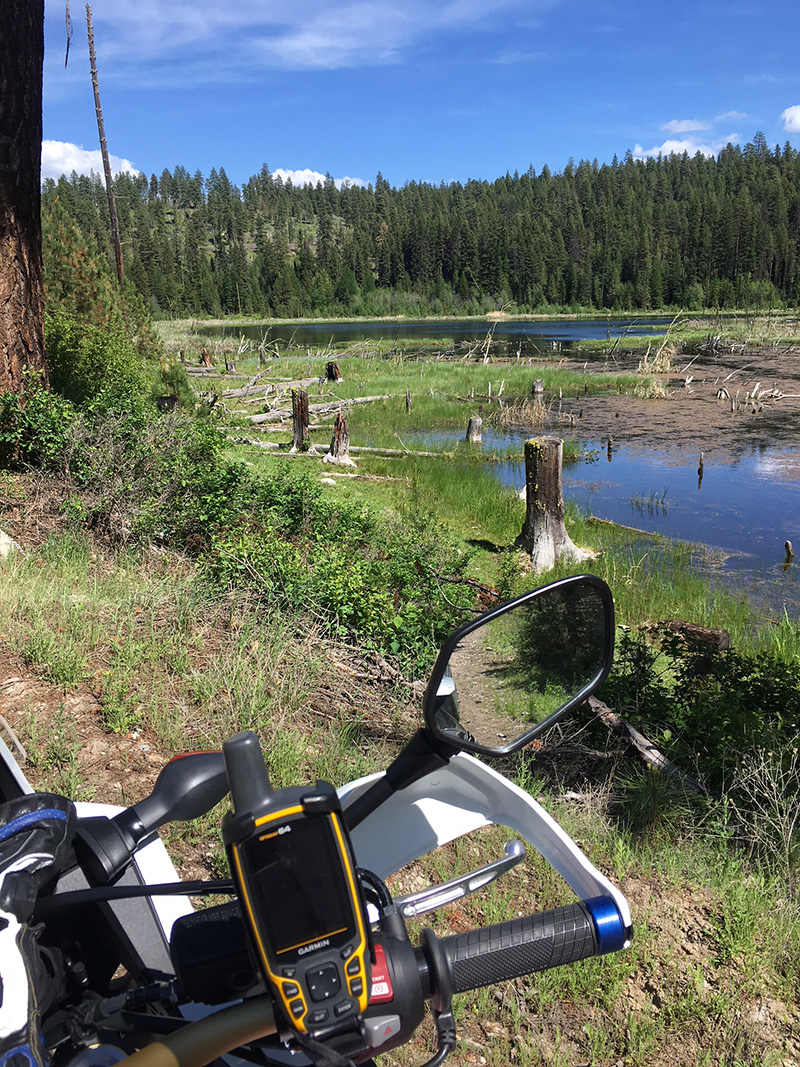 Lousy backlit shot of a beautiful bike.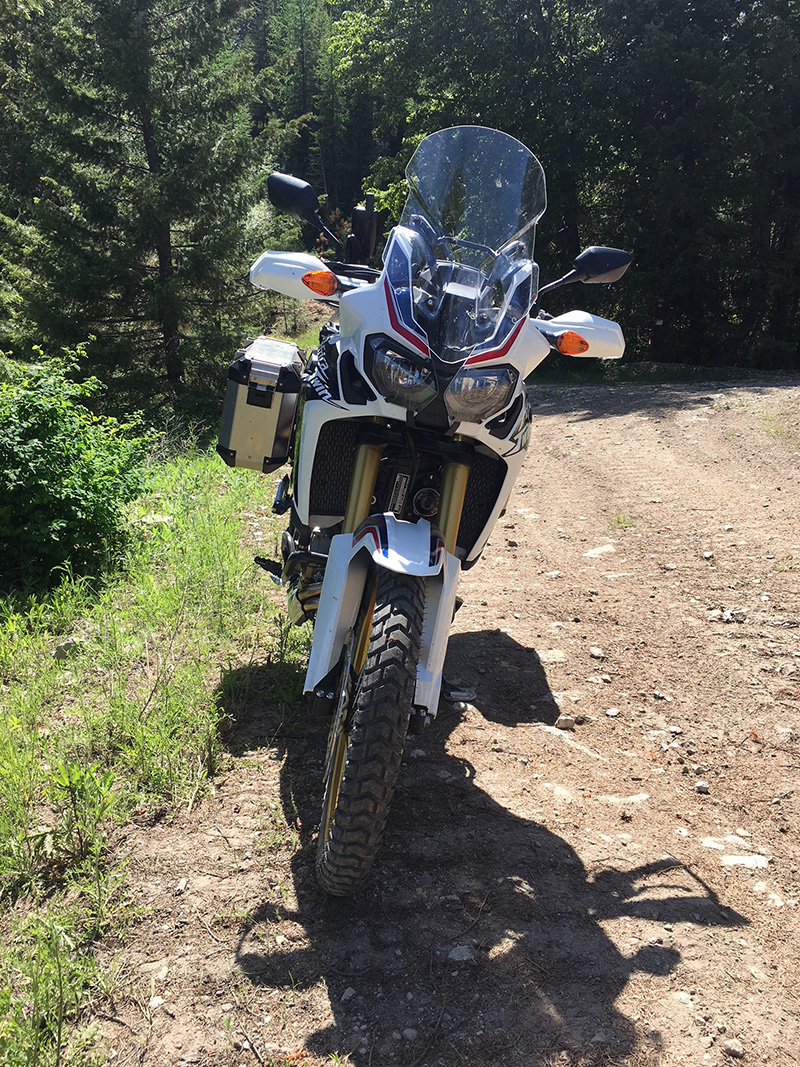 Early evening in Colville, about 6:30.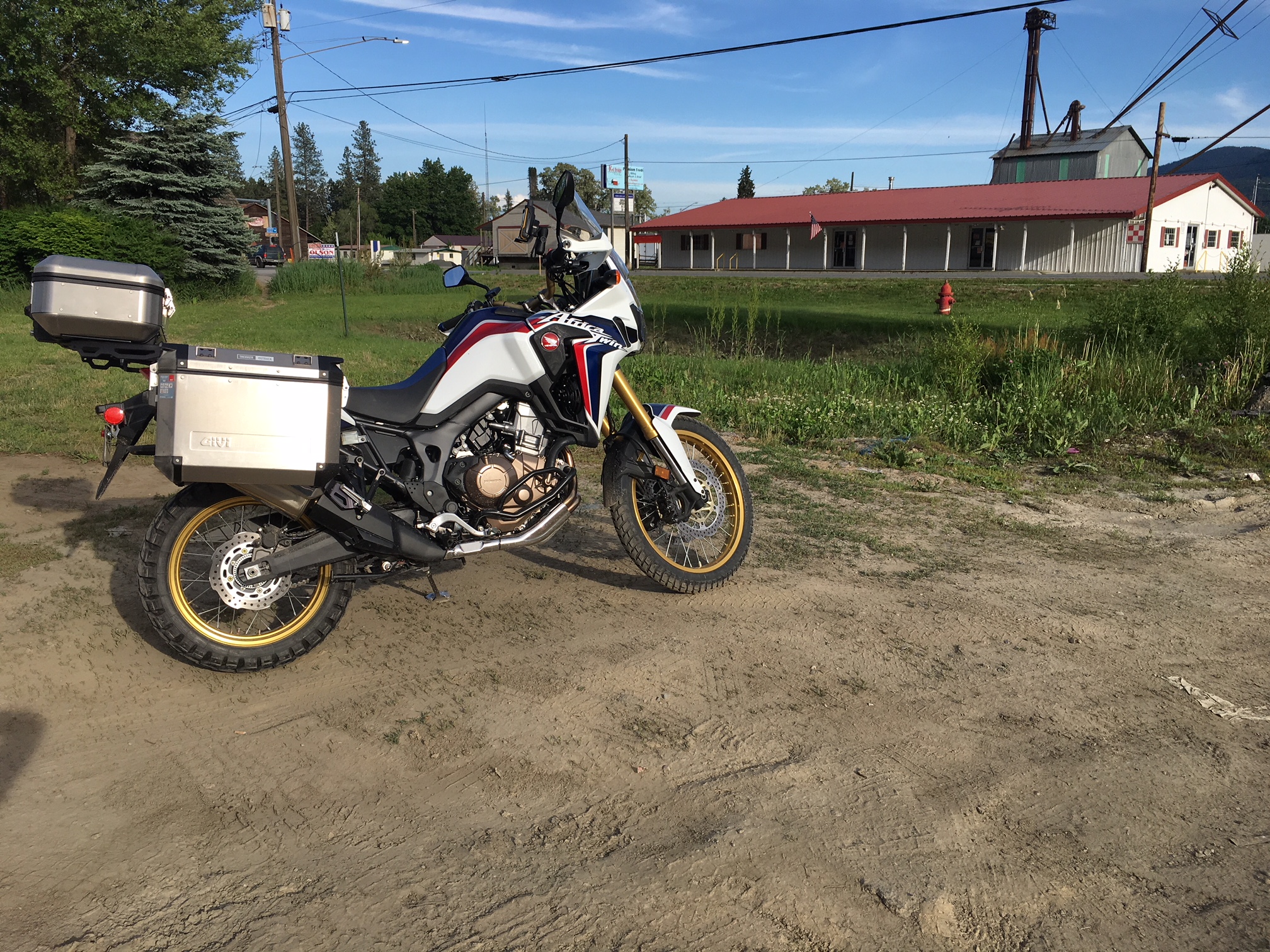 NC