2016 Honda CRF 1000L Manual
I am selling a pair of red anodized aluminum Titax fork adjuster knobs for $35 shipped to any address in CONUS. These knobs were part of
Ol' Red
's kit until I swapped out the OEM forks for Öhlins.
They are in excellent shape and ready to ship.
You can buy a new set here for $50 + shipping: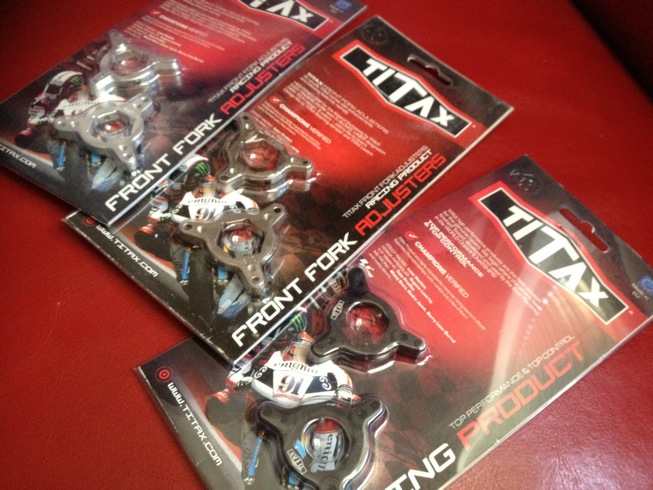 This time fork spring preload adjustment is quick, easy and comes with TITAX enhancement features: HIGHTENED GRIP for positive feel and leverage . EASY

mygpracing.com
Or you can buy from Willy with confidence. I'll post a picture later today.