I've read a few threads now on the wind buffeting issue and I think it's safe to say the solution is an adjustable bracket.
Batzen Screen Adjuster
combined with
Vstream
or other windscreen seems to be the other popular choice.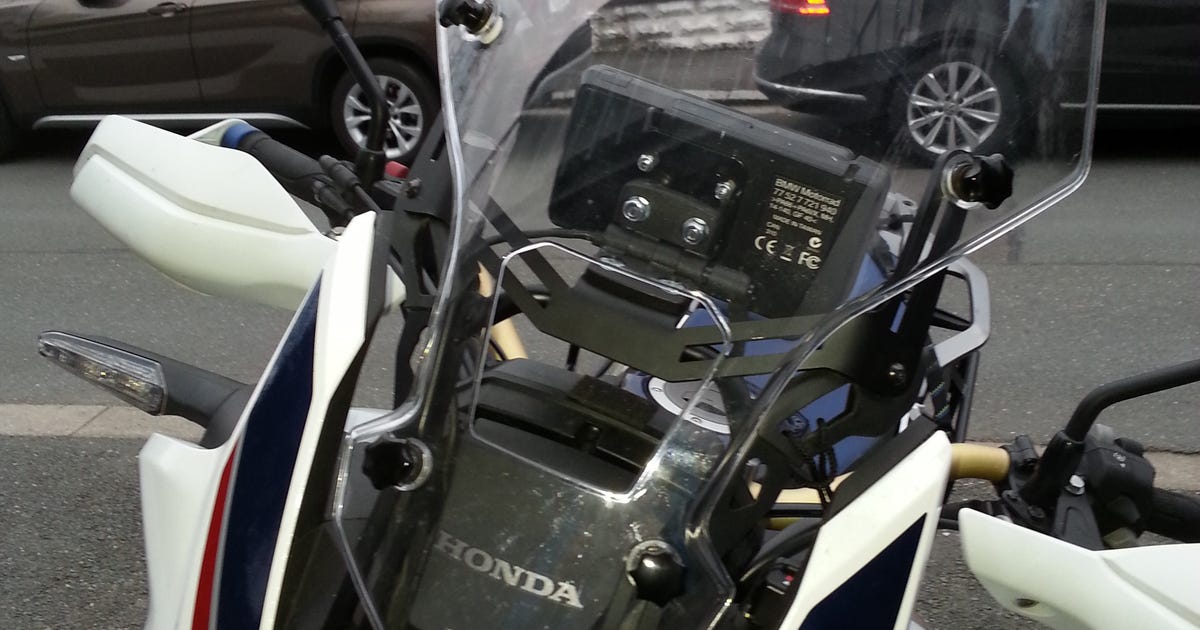 Scheibenversteller Africa Twin CRF 1000. jeweils für Africa Twin Standard und Adv. Sport erhältlich. Stufenloser Verstellbereich 7cm + 2cm höher in niedrigster Stellung. Für die Serien- und die meisten Zubehörscheiben passend. Lieferung inkl. Anbaumaterial.Für Preise und Bestellinfos, Email an...
www.batzenparts.com
The Batzen at lowest position is 2cm higher and can be adjusted another 7cm.
Puig Manual Elevation Mechanism
The Puig MEM Windscreen Support System allows for the tool-free adjustment of a Puig Windscreen to match variable speeds and environments that a rider…
www.revzilla.com
Madstad Adjustable Windshield
seems to be the current "standard" solution :
Africa Twin 2016 and Up
For $250, you get an adjustable bracket and a windscreen about four inches wider than stock. Madstad makes these for various bikes and it has been widely reviewed here on the forums, youtube, etc.
Tegnit Windshield Raiser
appears to be about nine months old and raises the windscreen up to 5 inches and tilt.
For 149 euro (+20 euro shipping) ($182 total today) you can get the bracket with or without a "GPS holder"
Windshield Raiser Honda Africa Twin CRF 1000 with GPS holder
I see no references on this forum (other than Speedo007 above) or advrider.com.
Iconic On The Move Adjuster
For 119 euro you get a bracket without tilt but looks by far the simplest to adjust. It appears to impede the rider's vision just a bit, but maybe that's just me.
The Batzen, I believe may be the best choice overall. I have not seen one up close, but it appears to be the simplest solution that allows you to use any AT windscreen. Since it is the thinnest bracket, it does not create a gap between the windscreen and the fairing. Obtaining one is a relatively manual process, go to batzenparts.com or send email to
[email protected]
Madstad and Tegnit allow you to tilt the screen in addition to elevation. Batzen, Puig and Iconic are limited to elevation.
My impatience led me to order the Puig M.E.M. through Revzilla. The installation was simple and it seems effective but does create a gap between the screen and the fairing. I haven't had a chance to ride test it yet.
Madstad seems to be a proven solution that is available today. I don't like being limited to only one source for windscreens.
As others have said, I'm not wild about the appearance. I like to think a dark(er) screen may help with this.
One of the Youtube videos I watched mentioned the adjustment screws vibrating loose offroad. I assume a lock washer would resolve this issue.
I do like the sound of "All MadStad windshields are made from 3/16" (4.5 mm) thick cast acrylic and are available in six different tint colors." (although there are four shades)